Quality Circle Takes a New High-Tech Form
The first Internet-based student quality circle met July 11. Donald L. Dewar, president of QCI International (publisher of Quality Digest), presided over the Web circle named after him. NETsqcc "Don Dewar" links many around the world who are interested in quality.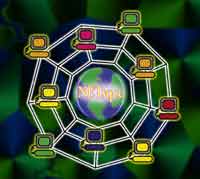 The meeting joined students from Mauritius and India, student advisors, NETsqcc "Don Dewar" coordinators and Dewar. Using ICQ software, the meeting afforded the students an opportunity to question Dewar.
"They began by asking me questions about my quality philosophy and the influence quality has on productivity," says Dewar. Other issues addressed included effective time management, quality and global citizenry, and the need for quality in the ever-changing global scenario.
P.C. Bihari, the mentor of this unique Internet circle, attended the meeting. Some of the meeting's other participants included the circle leader Manu Anantpadam, Professor Pankaj Asthana, Deepak Srivastava, Internet Co-ordinator, Amit Luchem Prasad, Vipin Naugah, V. Lochun, Anuj Agarwal, Abhisek Srivastava, Ashish, Himanshu Sharma, Gyan Prakash, Jaswinder Singh, Shishir Shobhan, Archana Bihari and Sumita Bhadoria, Facilitator.